Snow Melting
Health
The Rock Salt Health Risks You Need to Worry About
Rock salt is usually not on homeowners' minds until outdoor temperatures begin to drop and winter is "just around the corner." And when thoughts do turn to rock salt, it is usually in immediate con...
Driveway
Should You Install a Heated Driveway?
Harsh winter storms, snow and ice accumulations, black ice, shoveling and de-icing: It's enough to make a homeowner seriously consider installing a heated driveway. The idea sounds tempting, but ho...
Snow Melting
How to Melt Snow and Ice Without Rock Salt
Rock salt is easily the cheapest option when it comes to melting snow and ice on U.S. roadways as well as on pavements at U.S. homes. Over a third of the salt sold in the United States every year i...
Driveway
Snow Melting
Driveway
Snow Melting
Snow and Ice Management
How to 'Keep up with the Joneses' This Winter
When your neighbors find ways to manage winter weather that you might not have thought of, it could be more than a case of envy or curiosity that makes you take note. "Keeping up with the Joneses" ...
Snow Melting
What Type of Snow Melt is Safe for Concrete?
Concrete and snow are a tricky combination during the winter months, and keeping walkways and driveways clear is a priority when it comes to maintaining safe passage to and from your home. Accumul...
Snow Melting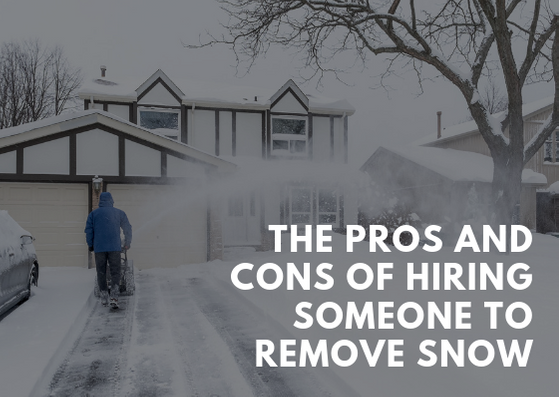 The Pros and Cons of Hiring Someone to Remove Snow
Having a snow removal plan is a must for any homeowner. Ensuring safe passage to and from your home, avoiding slip and fall accidents and even avoiding snow removal fines all make this a worthwhile...
Health
Heated Floor Mats
Protect your Patio with Outdoor Heated Floor Mats
Did you know that snow, ice and moisture are incredibly damaging to your patios and outdoor spaces? While we expect some wear and tear on our patios each winter season, snowstorms can accelerate t...