Trust the top-rated snow removal industry leader to help your company reduce slip & fall liabilities, decrease labor costs, add convenience, and WOW customers and staff all winter long.  
Shop Award-Winning HeatTrak PRO Industrial Mats for Businesses
As Featured On
Why HeatTrak Pro Snow & Ice Melting Mats?
Conquer winter like a PRO. HeatTrak's innovative industrial heat mats proactively melt snow and ice from your walkways, stairs, entranceways, and other areas of your facility that help with:
Safety through reducing slips and falls liability 
Labor-savings  
Cost-savings  
Convenience  
Wow-factor for your customers, guests, and/or staff 
HeatTrak manufactures all mats in North America.
Why HeatTrak?
We Invented It
Our innovative products have revolutionized winter maintenance, producing the market's top-rated snow melting mats.
We Perfected It
Since 2004, the engineers at HeatTrak have taken great care to develop a durable, safe and effective snow and ice melting system.
We Manufacture It
Each HeatTrak mat is made in North America by us and promptly delivered from our warehouse to your doorstep when you need them most.
Humbly Awesome Team
The hands, hearts, and minds behind the Mats are committed to helping you create your perfect winter management system.
Award-Winning
Over the years, HeatTrak has consistently been recognized as an industry winner in Safety and Exterior Maintenance categories.
Making Winter Accessible for All
Our Mats are designed to seamlessly melt snow and ice for all areas of your home or workplace allowing for safer, accessible, cost-effective winters.
See HeatTrak Pro Mats in Action
200,000+
Customers No Longer Shoveling Snow
What Our Customers Are Saying
See why businesses and facilities decided to go PRO.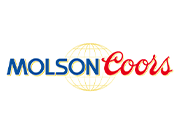 "The mats were a perfect solution for the steel grated walkways around the facility. The mats kept them clear of snow and ice and we didn't have to worry about the employees slipping and falling."
Ted W.
P.E. IDC Facilities Services, Coors Brewing Company
"We used to always have ice build-up on the central footbridge until we installed a HeatTrak mat. I'm sorry I didn't find you guys sooner."
Jim R.
Solitude Mountain Resort, Manager
"The heated mats and stair treads did a great job keeping ice and snow off the main entranceway. We were also pleasantly surprised to see how well the mats stood up to the hundreds of Alcoa employees who walked over them every morning."
Wendy B.
Alcoa Inc., Sr. Facilities Engineer
"We were extremely happy with the HeatTrak mats. They did an excellent job keeping the entrances ice free for our students and faculty."
Donny A.
Wake Forest University, Facilities Manager
Need Help?
Leave It to the PROs.
We can provide a free, no obligation estimate to fit your needs.
Get Your Quote